The Bay Area Fun Festival is coming up September 15-16, 2018 and there is already plenty of buzz about this year's event! Thousands of locals and visitors from afar come to enjoy the sights, sounds and tastes of beautiful downtown Coos Bay and surrounding areas for this popular festival. Book your accommodations soon so your group can enjoy the fun!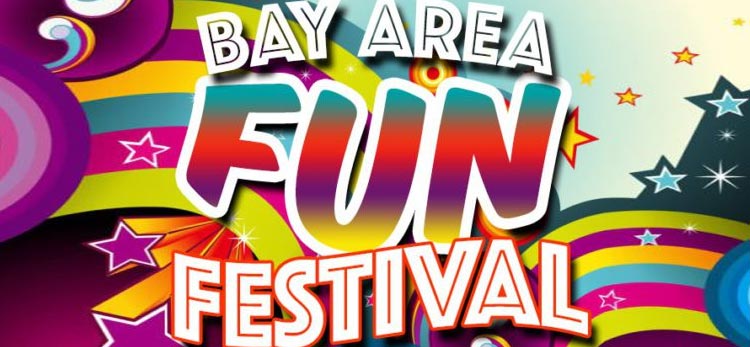 Bay Area Fun Festival
The Bay Area Fun Festival (a.k.a. BAFF) is September 15-16, 2018 and will feature the one-and-only Cruz the Coos featuring nearly 500 vintage automobiles, the Prefontaine Memorial Run, K-DOCK Music Festival, a parade and much more! Visitors will also enjoy a variety of vendors, arts and crafts and lots of different kinds of food along with a beer & wine garden.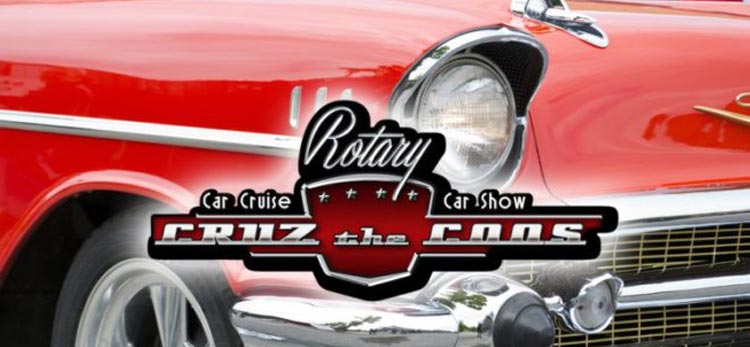 Cruz the Coos
The Coos Bay-North Bend Rotary Club will present the largest vintage car cruises and "Show 'n Shine" on the Oregon Coast Saturday, September 15th, 2018. Visit cruzthecoos.com for more details about this family-friendly event.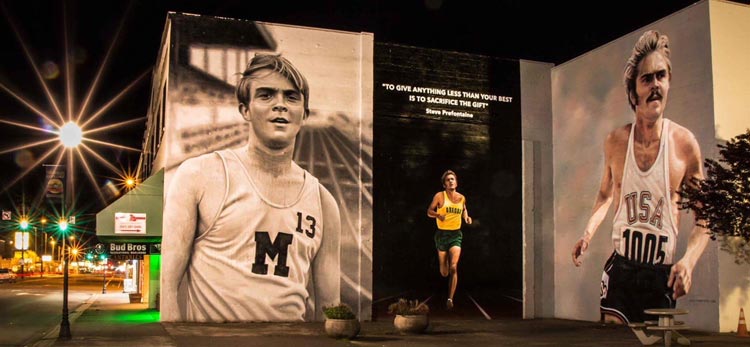 Prefontaine Run
The ever-popular Prefontaine Memorial Run follows the training route of Coos Bay native and running phenom, Steve Prefontaine and is happening Saturday, September 15th, 2018. After the run, runners and their guests are encouraged to view the Prefontaine Memorial Gallery at Coos Art Museum. This exhibit is a permanent collection of Steve's awards and memorabilia, as well as numerous photographs highlighting his illustrious running career. The three-panel mural, pictured above, can be viewed on a building facing Hwy 101 between Anderson and Curtis! Register Online for the Prefontaine Run
Click here to see the full schedule of 2018 BAFF events. See you in September!